ESTA & ETA
Are you traveling to the US or Canada? Then you are required to obtain electronic travel authorization for the Electronic System for Travel Authorization (ESTA for the US or ETA for Canada) before boarding an aircraft or ship.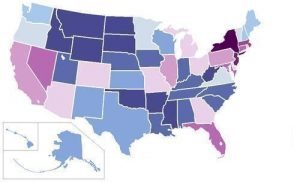 You can apply for this travel authorization online at the ESTA or ETA website. We recommend that you complete the application at least three days before departure. This way you can be sure that permission will be granted on time. In addition, we recommend that you print the authorization and have it ready at your check-in. If the permission is given, you must apply for a visa through the embassy.
ESTA authorization is valid for a maximum period of two years or until the date on which your passport expires. You must re-submit the data relating to your travel destination and residence address with every trip. The US government charges fees for an ESTA application.
Submit your application
Do you need to submit your application for a trip to Canada or the US? Click here below on the request link for your destination.
ESTA application form (United States)
ETA application form (Canada)